Hog Roast South Wales, Newport, Cardiff, Bridgend, Swansea
Hog Roast caterers South Wales, Newport, Cardiff, Bridgend, Swansea
Hog Roast hire South Wales, Newport, Cardiff, Bridgend, Swansea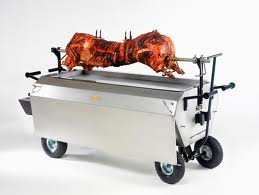 Bella's Catering Services are South Wales premier hog Roast suppliers. We have been providing Hog Roast hire South Wales for over 30 years. The main cities we have been providing an excellent service is Hog Roast Newport, Hog Roast hire Cardiff, Hog Roast prices Swansea and Hog Roast catering Bridgend.
Our Hog Roast Menus offer so much value for money and that is why we are South Wales premier hog roast suppliers. Thousands of customers booked us last year for Hog Roast Cardiff, Hog Roast hire Newport, Hog Roast catering Swansea and Hog Roast Bridgend. South Wales just has so much to offer and it's truly a great place to live and work.
Bella's Catering Services provide outstanding buffet to accompany their hog roasts and the food is great tasting and our locally sourced pigs are marinated for 24hrs with our secret recipe. We did Cardiff Hog Roast last year in a marquee for 500 guests and on the back of the large charity event we have taken 75 bookings. This has been excellent news for the team as it shows we providing an outstanding service and more importantly our food is delicious.
Hog Roast Swansea has never been so popular, Hog Roast are really making a comeback. Bella's Catering Services Hog Roast always include healthy options with salad and pasta. If you are looking for Hog Roast prices and Hog Roast Menus that offer full value for money including a professional service , then Bella's Catering Services are the team to  call, Contact us. We will really put other hog roast catering companies to shame for the price and value of the buffet.
Hog Roast hire Bridgend has been really popular for our Wedding Hog Roast menu over the last few years. We provide first class catering and we do this with excellent Bridgend Hog Roast Menus and brilliant Hog Roast prices Bridgend to match. Some other hog roast companies are pricing simple hog roast with just bread rolls at £5.75 per person and a hog Roast buffet at £7.50 up to £9.00 per person and we believe this is totally unfair for customers. This is well over priced and we have promised all our customers we will never over charge these high prices.
Hog Roast Bridgend saves customers so much money as we only need one of our top of the range ovens and we can feed up to 200 guests and we only need one chef depending on the menu choice so this will ensure we save the customers money as we don't need lots of staff or expensive equipment. Hog Roast hire Bridgend has really come back with a bang over the years and we are Bridgend number one choice for a hog roast.
Pig Roast Newport is so popular, it's very easy for Bella's Catering Services to cook for a large number of guests , bring together large communities and have a great party. Hog Roasts are so tasty, they really pull off the show factor when you have a large pig on display and what more for a very low price. Hog Roast Newport in our home town has been brilliant and with a reputation built up over 30 years with great relationships with customers and suppliers.
You will honestly not get another company who can compete with our prices our quality of food and our professional service. Our team strive to achieve the best services available for our customers and back 30 years ago we started out as a hobby and a favour for a friend. Can you cook us a hog roast ? That is where it all began. The business grew from the passion and willingness to hog roast and please our customers with mouth watering food. We have won the hearts of South Wales with our Hog Roast Menus and Hog Roast prices and that is why every weekend we provide Hog Roast Newport, Hog Roast Cardiff, Hog Roast Swansea and Hog Roast Bridgend.
South Wales has lots of beautiful countryside and with this comes great produce in abundance, from fruit and vegetable to locally source free range animal. Hog Roast Swansea has been thriving from Briton ferry football club and with all the hype around Swansea City Football club it really has spurred on our business in Swansea. Hog Roast hire Swansea has become so popular over the last 5 years it is only second to our home town of Newport.
Our list of menus are endless and 95% of all them menus you see are from our clients recommendations. You can ask up to cook anything and we will try our utmost to accommodate your needs. Our Hog Roast Menus start from the simple pig in a bun all the way up to Bella Roast. We offer a full display of delicious desserts as well as gorgeous canapé's on arrival. We can provide china plates, stainless cutlery for the extra special occasion.
If you're sick and tired of what passes for food at most Welsh parties we're here to offer an affordable alternative, we'll put a smile on you and your guests faces with our hot, fresh spit roasted food.
Area in South Wales we offer hog roast catering services too – Hog Roast Bridgend, Hog Roast Cardiff, Hog Roast Newport, Hog Roast Swansea.
Hog Roast Bridgend and other such places are such stunning and fine examples of this, that we defy you to try a hog roast event with us here and not be thoroughly bawled over – better than any of our competitors attempts at a Hog Roast in Cardiff hands down!
In areas such as Hog Roast Newport, we have seen such a demand for our services that we have been truly shocked – but our food tells a tale of quality and attention to detail, great for those who want great food and service near Hog Roast in Swansea.
South Wales (Welsh: De Cymru) is that region of Wales bordered by England and the Bristol Channel to the east and south, and Mid Wales and West Wales to the north and west. The most densely populated region in the south-west of the United Kingdom, it is home to around 2.2 million people[1] and includes the capital city of Cardiff (population approximately 350,000), as well as Swansea and Newport, with populations approximately 170,000 and 150,000, respectively. It contains about three-quarters of the Welsh population. The Brecon Beacons national park covers about a third of South Wales, containing Pen y Fan, the highest mountain south of Snowdonia.
The extent of the region is loosely defined, but it is generally considered to be the area surrounding the M4 motorway, including the historic counties of Glamorgan and Monmouthshire and sometimes extending westwards to include south Carmarthenshire and south Pembrokeshire. In the western extent, from Swansea westwards, local people would probably recognise that they lived in both South Wales and in West Wales — there is considerable overlap in these somewhat artificial boundaries. The northern border is particularly ill-defined, but the A40 may be a good approximation whilst others consider the more southerly Heads of the Valleys Road as the boundary.
We here at Bella's Catering Services provide every solution for every occasion, from the Hog Father buffet Roasted Joints to Bella's Famous Hog Roast buffet whole pig in the oven and even Hog Boss special, whole pig cooked on a spit special. We make it so easy for you to book with Bella's Catering Services, we just take the date, time and the deposit and everything else is in our hands to arrange. We do something different to almost all other Hog Roast companies and that is to provide our prices on our website.
Have a look at our Hog Roast photos on www.facebook.com/bellascateringservices
You can view our reviews on the FreeIndex and http://www.lacartes.com/business/Bellas-Catering-Services-Newport/23523 .Please leave us feedback so we can improve our service.
Please keep up to date with the latest Hog Roast offers on www.twitter.com/BellasCatering
Do you fancy a hog roast during 2013 ? We only have a few spaces left in the diary so please Contact us before it's too late …..Email us