Hog Roast Caterers Newport !!
Hello and welcome all Newport Hog Roast followers.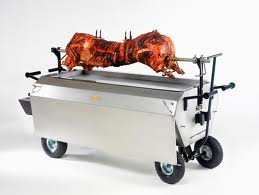 Newport South Wales is the home to Bella's Catering Services. Newport is a lovely city that is becoming more and more popular and has loads of brilliant attractions to keep you all occupied for many hours. Newport has a Cineworld, Newport castle, Newport County Bar amber, Newport County football club, Cletic manor Newport, Newport Gwent Dragons, Newport Golf club, the amazing Newport transporter bridge, Newport castle museum and many more great places..
Newport has been a port since the medieval times, when Newport Castle was built by the normans. The town outgrew the earlier Roman town of Caerleon. Until the rise of Cardiff from the 1850's , Newport was Wales largest coal exporting port. Newport got it's well deserved City status in 2002. Newport is the home to university of Wales Newport , Newport Gwent dragons rugby union regional team and the Celtic manor that hosted the Ryder cup in 2010.
We have provided hundreds of Hog Roasts for Newport County Football clubs former ground at the Bar Amber. We have now become the preferred Hog Roast Caterer for Bar Amber and have been asked to do many Hog Roast there over the last few years. We have built up a strong relationship in Newport as it's our home town. The Hog Roast Menus that is so popular at Newport bar amber is The Hog Father.
We have provided Hog Roast catering for Newport football and Newport rugby clubs for over 30 years and long may this continue. We are South Wales premier hog roast supplier and we specialise in Newport Wedding Hog Roast . As the team are based in Newport we have built up brilliant partnerships and strong and friendly relationships with suppliers and customers.
We are very fortunate and thankful for the support Newport customers have given us and would like to thank everyone on behalf of Bella's Catering Services. Newport has the fantastic Newport Transport Bridge that people travel from miles away to come and see. We have had the luxury to have used Newport Transporter Bridge on many occasions to provide Hog Roast hire in Newport.
The River Usk South Wales carves all the way through Newport, Powys, Monmouthshire, Torfaen, Sennbridge, Brecon, Abergavenny, Caerleon and the mouth is in Bristol. Bella's Catering Services are so flexible and have provided outstanding Hog Roast catering throughout South Wales. We have provided all Hog Roast Menus from pig in a bun up to our special offer Wedding Hog Roast . We have provided excellent Hog Roasts from small parties up to hundreds of guests in a marquee.
When it comes to excellent value for money and Hog Roast prices that can everyone can afford then Bella's Catering Services are the team you want to call so you know what to do Contact us . We offer the very best services, we offer the complete hog roast package all the way down to disposable plates and up to china plates and delicious desserts. There is nothing that you have to worry about once you have hired Bella's Catering Services to provided a first class hog roast for your event.
Hog Roast Newport Bella's Catering Services have been provided for over 30 years and Newport has always valued excellent food and great service at the right price. Newport County was formed in 1912 and originally played football at Newport Stadium and Bella's Catering Services provided the Hog Roasts at Bar Amber. Newport County have now moved to Rodney Parade and are flying high in Football Conference. Currently Bella's Catering Services are the main Hog roast supplier through out Newport South Wales.
Some of the most popular venues we have provided Hog Roasts are as follows: Newport Bar Amber, White Heads, Alcan Club, Maindee Conservative club, Ponthir Village Hall, St Julians Conservative club, Tredegar cons club.
Have a look at our Hog Roast photos on www.facebook.com/bellascateringservices
You can view our reviews on the FreeIndex and http://www.lacartes.com/business/Bellas-Catering-Services-Newport/23523 .Please leave us feedback so we can improve our service.
Please keep up to date with the latest Hog Roast offers on www.twitter.com/BellasCatering
Do you fancy a hog roast during 2013 ? We only have a few spaces left in the diary so please Contact us before it's too late …..Email us